View Size:
thumbnail
web
++
++
+++
++++
full-sized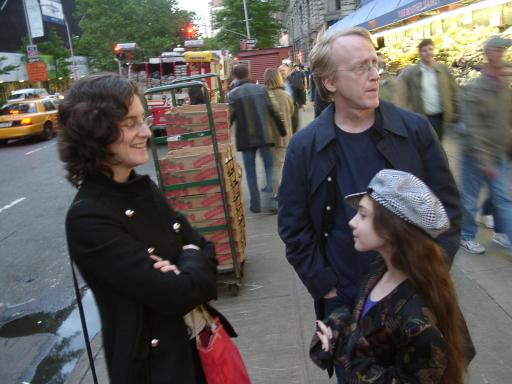 Street Portrait
My sister, Cynthia, her husband David, and my niece Lina on the streets of New York at twilight. I was still pretty new to the camera and the was playing with long exposure but couldn't over-ride the auto focus. I like how the subjects are in sharp focus yet the the street and extremities are mixed.
Date Taken: 5-20-2006
Previous Photo:
Jellyfish at the Monterey Bay Aquarium
Next Photo:
The Streets of New York
Coming Tuesday, July 25: The 60s are back.